A History of Iyslander Before Her Last World Championship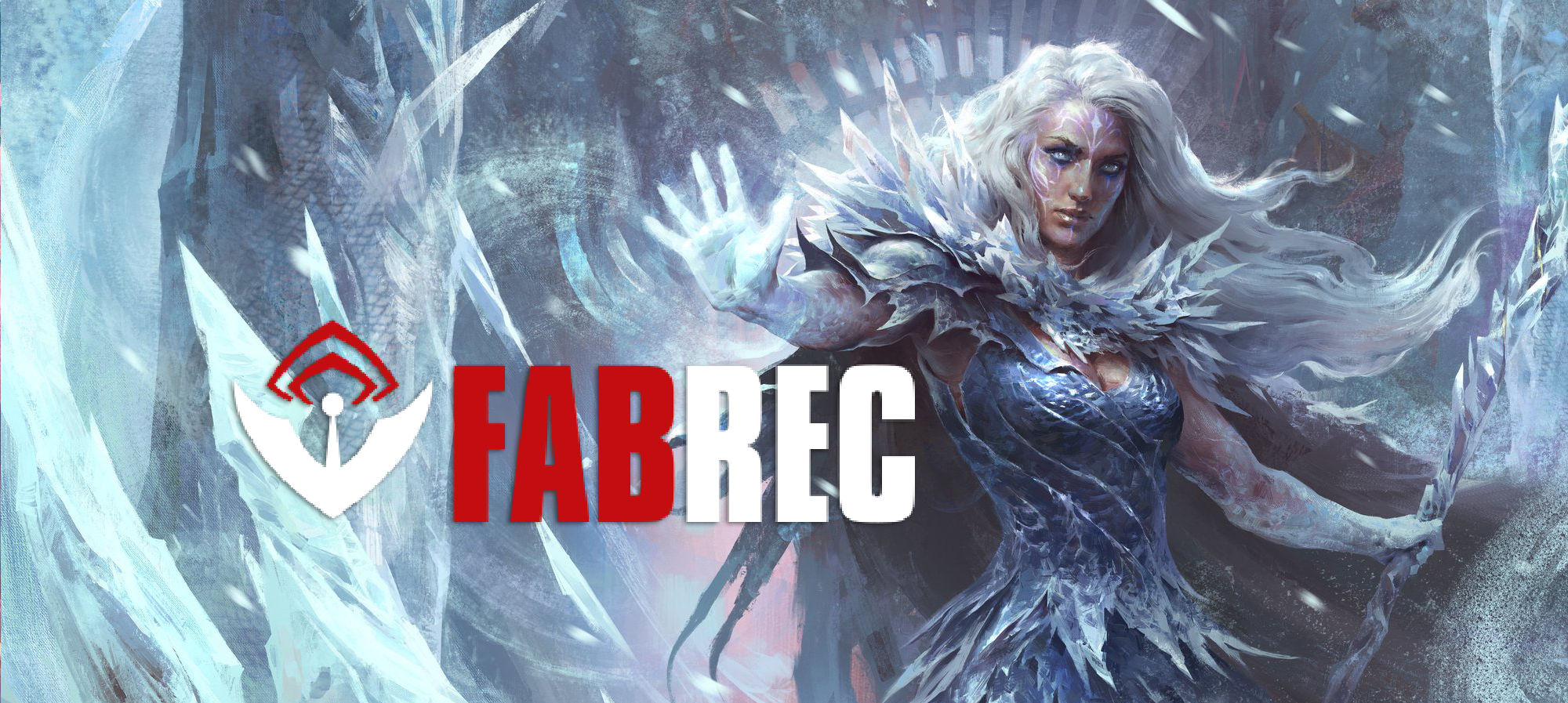 Hey everyone, and welcome back to another article! This time I'm going over the legacy of one of my favorite heroes, just in time for Worlds. With such a rich history of success, how does the closest hero to being a Living Legend shape up for this event?
The Ice Queen
Ms. 972 herself, Iyslander, Stormbind has had a lot of time in the light since she was printed in Uprising more than a year ago. At the time of her printing, we were coming off of one of the most powerful times in Flesh and Blood history. With the new Living Legend status of Chane, Bound by Shadow and Bravo, Star of the show, there was a huge mix-up in the meta. With Uprising coming out right after that mix-up, it set the stage for something huge. But it didn't happen instantly for Iyslander.
Fai, with a pre-banning of Stubby Hammerers in Blitz, had super early indications of being a top deck, and was showcased early and fast. Iyslander wasn't a very played hero, and didn't do well at the second Pro Tour that year in Lille. But with her worst matchup in Prism, Sculptor of Arc Light finally rotating, she had more of a chance than ever. There was hope for the future.
Bullander
The decklists of Iyslander before Nationals were different than what we see today. At that time they were pure arcane damage builds that also played more heavily into Frost Hex endgames to get over that final hump. But that all changed at US Nationals 2022.
At the tournament, Michael Hamilton showcased a different way of playing the hero, by using big attacks like Wounded Bull and Fyendal's Fighting Spirit. This was revolutionary deckbuilding at the time, and shaped the deck into the well-oiled machine that it is today. Michael wasn't just an impressive deckbuilder, he was also a great player, and he won the US Nationals that year for the first big success of Iyslander's career.
World Championship
A short couple of months later, the Uprising meta finally developed into a triangle of Fai, Rising Rebellion, Oldhim, Grandfather of Eternity, and Iyslander. With Fai being the most popular and Iyslander usually tagging along with a lower-than-expected play rate for a top deck (due to complexity), the stage was set for the first ever World Championship.
There we would again see the greatness of Michael Hamilton, winning back-to-back major events and becoming the first Flesh and Blood World Champion. And his tear didn't stop there. The first Calling after Worlds that year in the US was Indianapolis. After the dominance of the top decks at Worlds, Indy was littered with new decks after the banning of key pieces in Fai, Oldhim, and Iyslander; but that didn't stop Iyslander. In a field of Oldhim and Briar, Warden of Thorns, it was Iyslander who stayed on top and won the event at the hand of none other than Michael Hamilton.
Living Legend
Since that time, Iyslander has been a driving force of every meta, putting up good results off the power of being able to play on both turns. Her mix of powerful attacks, arcane damage spells, and disruption put her at the top of the meta and kept her there all this time. Now she's nearing the end of her time in the light. With 972 Living Legend points right before the World Championship, it's almost inevitable this is her last big event, even if she doesn't win.
It has been a personal pleasure playing and testing Iyslander for all this time, and I hope there is some sense of long-term power in the new Living Legends format when she finally leaves us. With that being said, what are everyone's favorite moments with the hero? If you have any great moments at locals or at big events, let me hear about it down below in the comments! For now, I'm excited to see if Iyslander can win a second World Championship and ride off into the sunset as a Living Legend.
Further reading:
The Commoner Club – Iyslander Takes The Bull By The Horns
Early Look at the FAB World Championship Meta